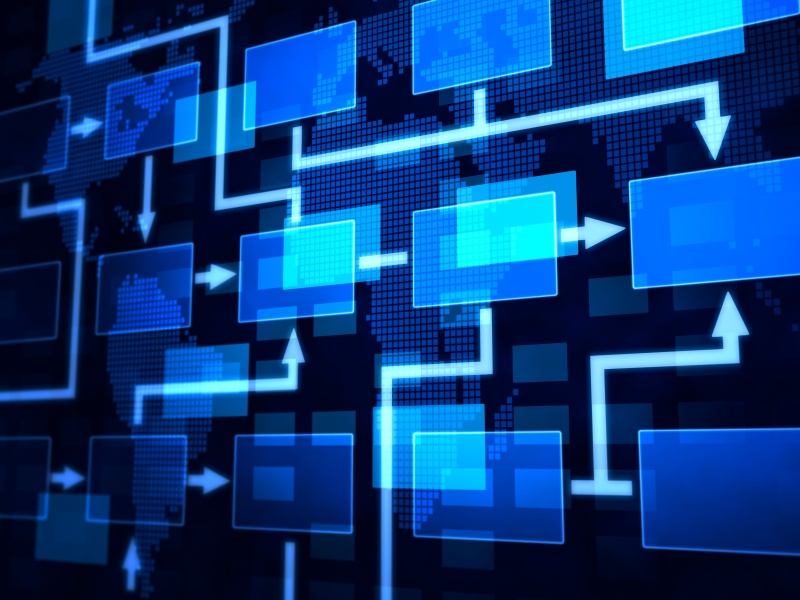 Business process management (BPM) is a methodology that organizations use to identify, improve and manage business processes. The aim is to provide clarity on strategic decisions, optimize the use of resources, and streamline operations. BPM can be applied to specific processes or to all processes in an organization. BPM has the additional advantage of allowing digital transformation by providing a bridge between IT and business executives in order to execute and implement processes effectively.
Differences Between BPM and ERP
BPM is sometimes confused with other whole-business improvement processes such as enterprise resource management (ERP). BPM should be viewed as a process instead of a toolkit to solve a certain problem, and ERP can be viewed as one of the many tools that can be used in the BPM methodology.
Another difference is that BPM can be done without digital software, whereas ERP is intrinsically linked to technological developments and to the software suite running the process. Most enterprise applications are limited in their workflow and can only produce documents or route tasks unless additional modules are added. BPM provides more data, as well as the ability to handle events and apply rules to processes.
Many BPM software packages can be tailored specifically to organizational processes, while ERP and other systems are generally pre-built and can only be expanded upon with additional modules, which many not fit the needs of the business. This lack of flexibility doesn't allow for a business to adapt quickly, and most ERP implementations take over 20 months to complete, in contrast to the three months needed for BPM implementations.
Ultimately, BPM operates at a higher level than other enterprise applications and is used to integrate these applications into a cohesive whole. This integration means that data can be moved between applications and processes, and BPM adds the ability to integrate and extend the lifespan of processes and applications in the business.
The Power of BPM
BPM is a much more powerful tool than other enterprise applications, as it can combine other applications into a cohesive whole, which results in the ability to identify bottlenecks, reduce costs, and improve efficiency and productivity throughout the entire organization.