4 Intelligent Automation Trends for 2019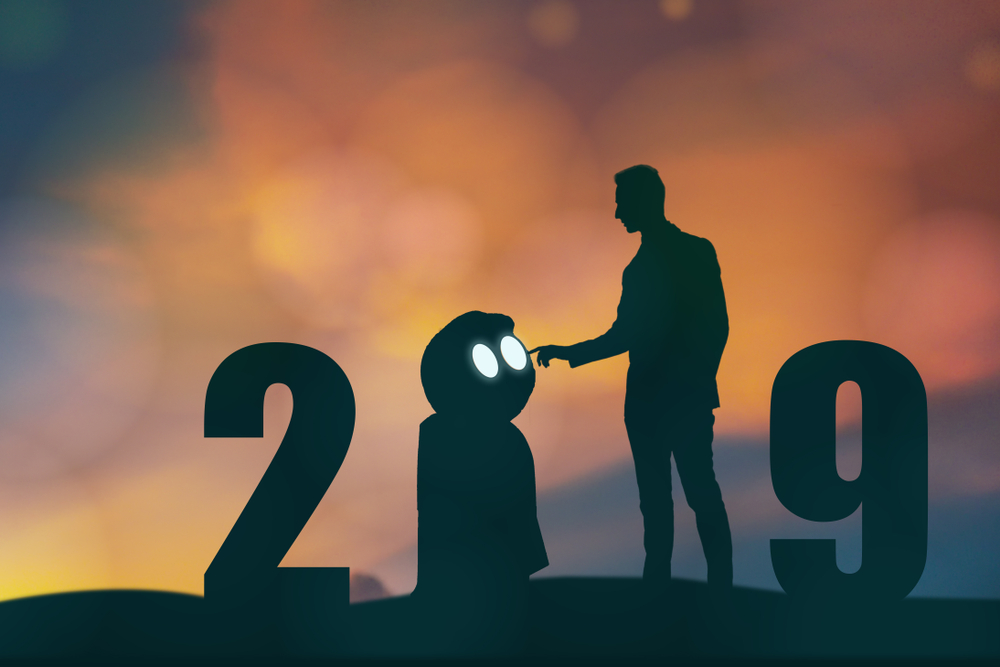 Intelligent automation, a term for artificial intelligence and machine learning as applied to robotic process automation (RPA), offers a great deal of promise to organisations of all sizes and industries. However, the technology is only starting to hit the mainstream, and there are countless opportunities that so far remain unexplored.
As 2018 draws to a close, it's time to look forward to the year ahead and make some predictions—whether for business forecasts or just for fun. In this article, we'll discuss some of the most promising trends in intelligent automation that we see arriving or expanding in 2019.
1. Ideas becoming action
80 percent of C-level executives say that intelligent automation is on their agenda for implementation. What's more, a full two-thirds of financial services companies expect to make "significant investment" in intelligent automation within the next three years.
According to KPMG, organisations worldwide currently spend 12.4 billion on intelligent automation. However, that number is expected to skyrocket twentyfold to 232 billion in 2025. With a mainstream breakthrough seemingly just around the corner, 2019 seems like the perfect time for companies to enact intelligent automation in a big way.
2. Unstructured data will be the biggest challenge
It's a common business rule of thumb that 80 percent of your enterprise data exists in unstructured format, outside the confines of forms and fields. This data includes text and multimedia files such as images, audio, and video.
Naturally, making the best use of this data is a critical task for companies and their technology partners alike. According to estimates from IDC, organisations that analyse both structured and unstructured data will achieve an extra 430 billion in productivity by 2020 over their competitors that don't analyse unstructured data.
By making use of advances in artificial intelligence and machine learning, intelligent automation can help greatly with companies' unstructured data woes.
3. M&A in the intelligent automation field
This November, enterprise software giant SAP announced that it would purchase French machine learning and RPA company Contextor SAS. According to SAP, the deal will help accelerate the development of its SAP Leonardo Machine Learning portfolio. In the next three years, SAP plans to automate half of all the business processes supported by its ERP software.
We see the SAP-Contextor deal as a promising sign of further M&A activity in this space. For example, artificial intelligence M&A deals in the United States reached an all-time high of 2.3 billion in Q2 2018. With interest in intelligent automation only increasing, larger software companies will likely continue their AI M&A searches in 2019.
4. Formal automation roles and titles
RPA and intelligent automation have the potential to transform the workforce. We predict that this transformation will not only affect business processes, but also create new job roles and titles for automation experts.
While robotic software agents may be more efficient and cost-effective than human employees, they still need people to build and oversee them - people who are given the formal task of RPA trainers, developers, and managers. Particularly automation-savvy organisations may even create the title of "Chief Automation Officer."
Final thoughts
2019 looks poised to be a critical year for intelligent automation, as businesses will look to turn the hype into reality. Whether these predictions hit the mark or fall flat, only time will tell.