Process Automation in Banking: What was once a trend, Now a Requisite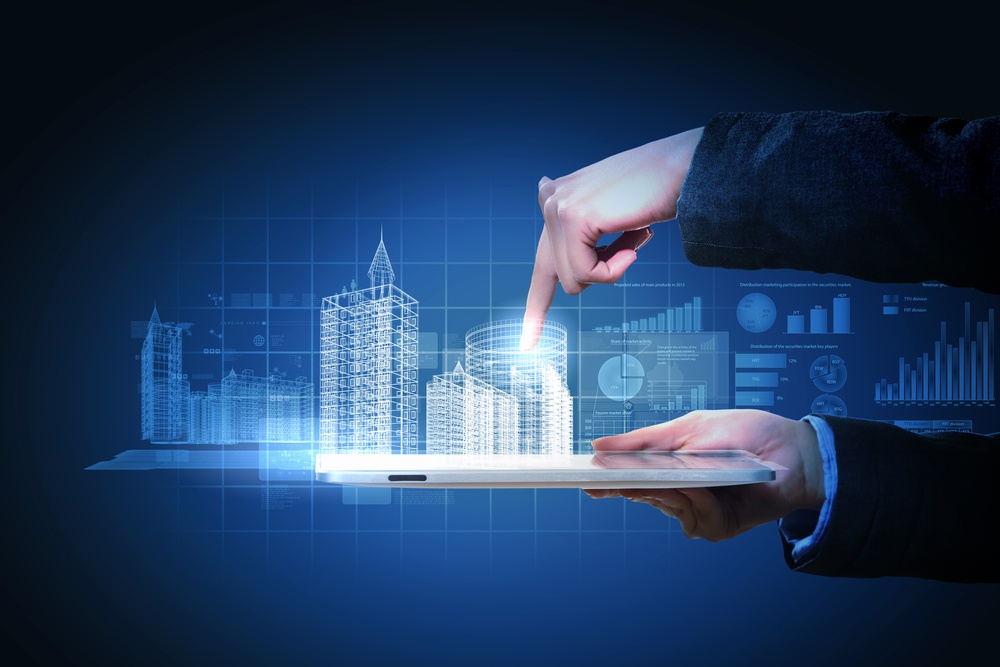 Customer-side digital banking is not new. From ATMs to online banking, digital banking has been a reality for customers for decades. Banks without a certain degree of automation find it difficult to compete in a personal and business banking market that puts a premium on convenience and efficiency.
Surprisingly, however, back-office banking at many institutions still requires a great deal of effort and personnel to maintain. Even more surprisingly in the digital age, back-office banking practices still include large amounts of paperwork. But robotic process automation is changing that.
The Digital Transformation in the Banking Industry
In the past five years, back-office robotic process automation management practices have begun taking hold and gain significant demand in the banking industry. Banks are quickly coming to realize the empowerment, efficiency and value of a digital transformation.
A digital transformation — one that reorganizes and upgrades a bank's IT architecture — allows the bank to reduce the number of staffed operational units. Increasing the number of automated processes through back-office optimization (including the automation of complex processes like deal organization and financial reviews) reduces the costs associated with tasking via human intervention.
Though the digital transformation from analogue banking processes began as a trend marketed as a means of increasing both efficiency and profits, today, international legislation makes process automation in banking almost a necessity. Soon, some forms of automation may even be a legal requirement.
Top 4 Operations Banks Can Automate to Increase Efficiency and Lower Costs
One of the reasons banks are hesitant to automate processes is the misconception that robotic process automation is an all or nothing venture. In reality, it is possible to phase in robotic process automation slowly, one area of banking at a time.
There are four banking processes that can quickly and seamlessly be integrated into a banking operation.
1. Accounts Payable
In a 2014 white paper, The Association for Information and Image Management produced data showing that each invoice processed in a bank costs a minimum of $12.90 and upwards of $25. According to the same report, those financial institutions that switched to robotic process automation began saving on average 29 percent.
2. Mortgage Lending
One of the more paperwork-intensive branches of a bank, mortgage lending entails application and documentation preparation, underwriting processes, and loan closing, among other manual-intensive tasks. In 2015, Housing Wire published an article in which the Mortgage Bankers Association quoted the average cost to originate a loan as $7,195 per loan.
One of the biggest costs associated with mortgage lending was staff salary to perform "document review and audit, data entry, document tracking, internal and external communication and collaboration with third parties." In addition to processing costs, human error compounds the amount of money banks spend on mortgages, and bank employees are forced to backtrack and correct mistakes.
Robotic process automation, more than anything else regarding mortgage lending, increases the production and efficiency of a bank's staff with respect to case management. According to research by PMR Consulting, cited in a report by Fiserv, when they use automation, "loan processors could see a productivity increase of 30 percent."
3. Wealth Management and Trusts
There are high costs for a bank associated with wealth management and trusts. Onboarding new customers and managing an account or trust is time and labor intensive. Management requires communication with clients, regulatory compliance oversight, and investment research and thoughtful decision making — all of which increase a bank's costs.
Robotic process automation can help bank staff members increase compliance, assess big data in order to make more informed decisions, and deliver positive portfolio gains. By satisfying existing clients, financial advisors can increase business in the wealth management and trust branch of a bank.
4. Human Resources
While the costs associated with lending and managing portfolios are significant, the human resources department of a large bank also adds a considerable sum to overall operating costs.
Using robotic process automation for recruiting new talent is particularly helpful to reduce these costs. A human resources department can use automation to sift through a massive number of resumes very quickly to determine which candidates have the qualifications necessary to meet the needs of the bank. More importantly, however, an automated system can be used to actively search for candidates qualified to work in the banking industry. That means a bank is not resigned to selecting from a pool of applicants.
Why Robotic Process Automation Matters
Though
robotic process automation
is not legally required, abiding by state and federal banking regulatory mandates is extremely difficult without the speed and efficiency of robotic process automation. And maintaining compliance with international regulations without automation is virtually impossible. So, while robotic process automation is not a legal requisite, it is difficult to justify the amount of effort and staff required to follow government regulations as a bank without automation.
Integrating robotic process automation into a bank's IT architecture is not an all or nothing proposition. By adding one or two features at a time, a bank can slowly move toward complete automation, beginning with accounts payable, mortgage lending, wealth management and trusts, and human resources.