Pathway To Success With Chatbots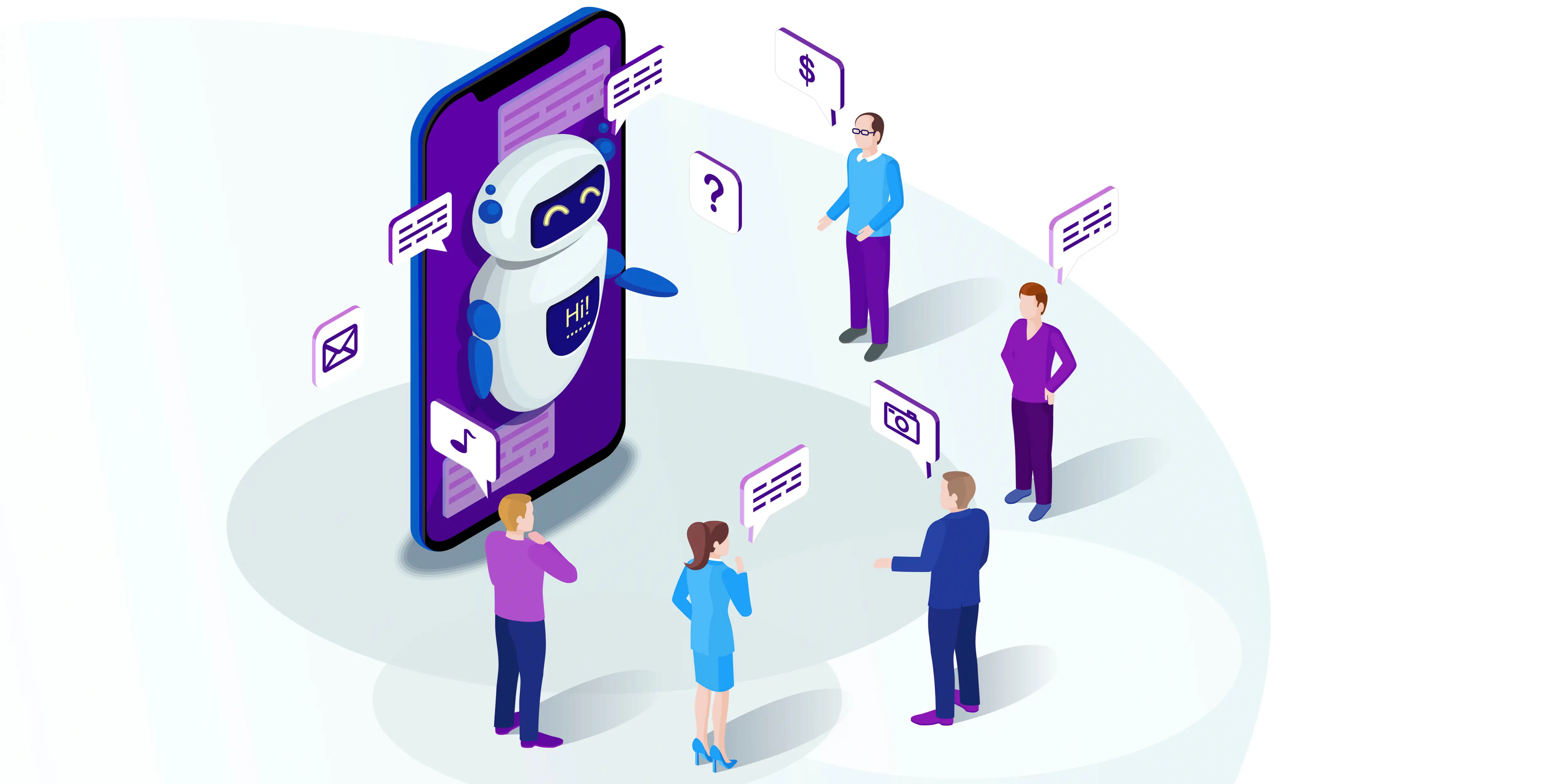 Deciding to use chatbots can feel like just the start of the journey. Many businesses tell us they can see the benefits but worry about the hassle and hitches of implementing a chatbot to their set-up. To help ease these concerns, we've developed a clear, proven implementation road map. Here's how it all works.
Problems And Solutions
Customers often start out with a general sense of worry about implementing chatbots but when we drill down we find three specific concerns. Addressing these concerns is key to our approach.
The first concern is that integrating a chatbot into an existing system is too troublesome. To solve this, we've developed a fully customizable platform that adjusts to almost any set-up without compromise.
The second concern is that a business will go to all the effort of setting up a chatbot only to find it's too "robotic" to work well with human users. That's why our virtual assistants use AI to interact in a more intuitive and human conversational way.
Finally, businesses worry the chatbot will quickly become outdated or irrelevant. We address this with a policy of self-sufficiency, setting your staff up with the skills to develop and improve the chatbot's knowledge base.
The Technology
We'll select a chatbot platform, e.g. the DRUID platform. Most Chatbot platforms work very well with most social media channels, support more than 45 languages and starts off with 500 pre-configured business conversation skills. The key is that your staff can program, refine and enhance these skills to better represent your business, without needing to know any computer code. The chatbot then learns from its conversations, becoming increasingly accurate in deciphering what your customer is asking for before providing the best response.
The Road Map
We'll go through many steps to get your chatbot up and running, but they fall into six main areas. We'll run through some of the steps here. The key takeaway here is that although we have a lot of steps, this actually makes the process much simpler and smoother. That's because we've optimized the process of what to do when, not just to make the whole process quicker but to remove any pain points for you.
1. Deployment
Setting up your chatbot isn't just about getting it working but keeping it working. We'll get it running on your system in an optimized manner so that it's continually supported and maintained. A big key is using Docker, a technology that means we can get the chatbot running smoothly on your existing system.
2. NLP (Neurolinguistic Programming)
This is all about making your chatbot feel as human as possible. We'll use a combination of set-up, testing and training so that the chatbot is great to start with but constantly improves. Every time the chatbot interacts with a customer, it becomes smarter at understanding the specific needs of your user and your industry.
3. Authoring
This part of the process actually builds the chatbot. We work with you to test and evaluate the chatbot, remove any bugs, analyze performance and decide how the chatbot will look and feel to your customers.
4. Flow Engine
This is where we design the series of steps the chatbot goes through when interacting with a customer. One key here is the "route-to-human" process where the chatbot assesses the situation, determines that the customer's situation isn't best served by an automated response, and smoothly hands things over to a human operator such as your customer service team.
5. Connectors
This is where we run through the various physical and technical ways in which a customer connects to the chatbot. This can include a user interface on your own website but also smooth and straightforward integration with popular social media and chat tools which customers will already be familiar and comfortable with using for customer service.
6. AI Services
This final step that adds that extra level of human-like smarts to your chatbot, beyond simply responding to plain text in a live chat. For example, we can teach it how to filter and assess emails, recognize images, or "read" printed documents through optical character recognition. It can then cope with a customer who wants to upload a printed document such as a letter or a photo of an error message.
Want to get started with your own chatbot solution? convedo can help. We have the knowledge and experience organizations need to successfully execute their intelligent automation initiatives, including chatbots. For more information, check out our page on chatbots and conversational AI, or arrange a call with our team of AI experts today for a chat about your business needs and objectives.