Respond at the speed of COVID-19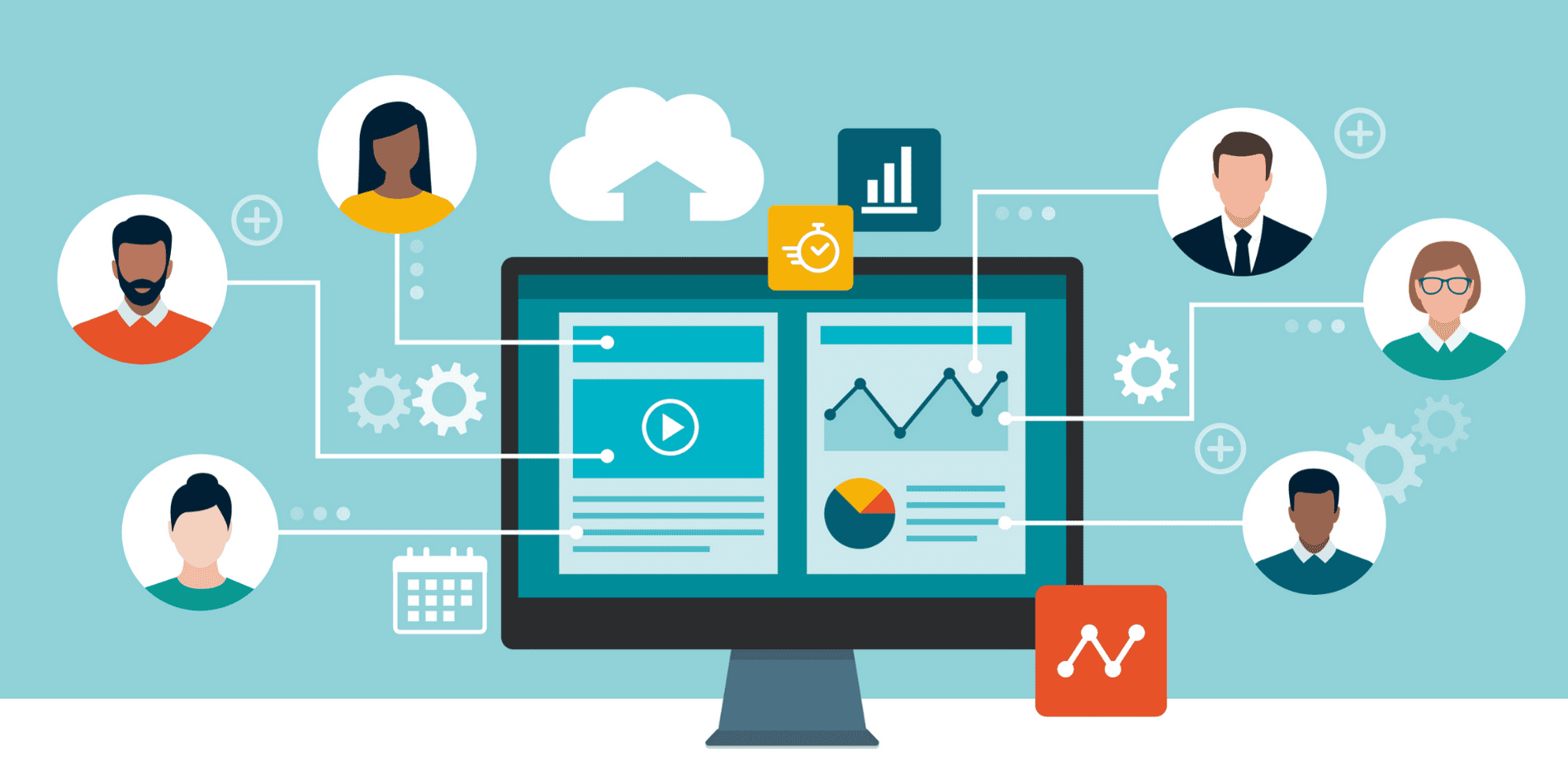 As HR departments are working to bring teams back to the workplace in the wake of the still ongoing pandemic, they face several challenges. To manage a safe and sustainable return to on-site work, the right tooling and planning are critical.
These are challenging times for organizations worldwide. COVID-19 has forever changed not only the way we work but also how we view and need to manage workplace safety. How can companies and organizations keep their workforce safe at work, even in pandemic times? In many sectors, working from home was never even an option. And in others, the time has come to slowly transition back to on-site work. Either way, it's crucial to have the right processes in place to ensure safety and compliance with regulations. In our previous blog post we have discussed AI-powered Process Automation as one of the most potent tools for tomorrow's businesses.
In this article we'll have a closer look at some aspects you need to keep in mind, to keep your workforce safe in the workplace.
Table of Contents
Entering the Next Phase of the Pandemic

An integrated approach to COVID-19 prevention in the Workplace

A Unified Command Center

Investigatory Contact Tracing

Return to On-Site Work Authorization

Conclusion
Entering the Next Phase of the Pandemic
Many governments are softening or lift their work-from-home recommendations, which means organizations now need efficient plans and proper tooling to execute a safe and phased return to the workplace. There are a number of complexities that need to be addressed in order to do so. Among these are health and risk screening, contact tracing, streamlining of data capture, data management, and return to on-site work authorization. Not only do organizations need to stay on top of all these parameters, but they need to do so in real-time and be prepared to act swiftly when needed.
An Integrated Approach to COVID-19 Prevention in The Workplace
There are many moving parts to consider when crafting a strategy to ensure workplace safety. The HR department will need to decide who can keep working from home and who needs to be on-site, when employees diagnosed with COVID-19 are allowed to come back, and how to act in case of outbreaks related to the workplace. This entails assessing individual employees' health, risk screenings, implementing corporate policies, and ensuring compliance with national and regional regulations. This entails a vast amount of data, that must be collected continuously.
A Real-Time Overview With One Interface
Staying on top of the current situation is crucial to prevent outbreaks or disruptions in productivity. You need to collect and manage all relevant data in one place, always to have access to the full picture. This way, you will quickly be able to spot trends and act accordingly. Aim for a unified command center, such as the one you get with Convedo's workplace safety solution. This way, you can monitor and manage all your employees' health and work status through one interface.
Investigatory contact tracing
If the pandemic year 2020 has taught us anything, it's that speed and agility are of the essence when it comes to responding to outbreaks. Should an incident of infection occur in your workplace, a number of measures need to be taken. You need to make facilities sanitized, and you need to quickly track and trace everyone who has been in contact with the infected employee. You also need to make sure the sensitive data about your employees is always stored and transferred in a secure and GDPR-compliant way.
Return to On-Site Work Authorization
Circumstances and regulations have been changing rapidly during the past year and will probably continue to do so. Keeping track of who's allowed back into the workplace and who is not can be quite a task, and you need a system that allows you to communicate changes to your workforce in real-time. This will enable you to be agile and move quickly if needed. Whether you opt for a phased or rotating return to on-site work, it needs to be organized and monitored meticulously to reduce risk as much as possible. With our solution for workforce safety, you can easily adjust the settings in the application to suit your needs. Based on your policies, everyone who is currently approved to return to on-site work will automatically receive a daily QR coded pass to display on their mobile devices – for quick, easy, and secure verification.
Conclusion
Bringing your workforce back to the workplace can seem like a daunting task. And indeed, doing so does present some serious challenges. Those same challenges are faced by organizations where working from home was never really an option, and where maintaining and improving workplace safety is an ongoing endeavor. However, the right technical solution takes all the guesswork out of the process, helping you secure a safe and efficient return to on-site work.
As we've seen in this article, there are several things you need to keep in mind to keep your workforce safe.
You need to monitor and manage the health and work status of all your employees – preferably through one, integrated solution to avoid mistakes.

You need to be prepared for incidents and to be able to take measures if one of your employees is infected or exposed to infection. These measures include contact tracing, tracking of facilities at risk, and secure storing of personal data.

Finally, you need the means to authorize the people who are allowed back on-site and communicate with your workforce around this in an agile and efficient way.
With our intuitive low-code solution, all these needs are met with an efficient and reliable system, where you can easily access everything from one simple and intuitive interface. As we have previously mentioned in our low code automation section, low code means speed and power. Your company can have an all-encompassing and secure prevention system up and running in hours.
At Convedo, our services and expertise cover the whole journey: from strategy and consultation to implementation and support. If you want to learn more about how your business could benefit from a solution for workplace safety, we'd love to have a chat.