5 Steps to Improve Enterprise Agility with Intelligent Automation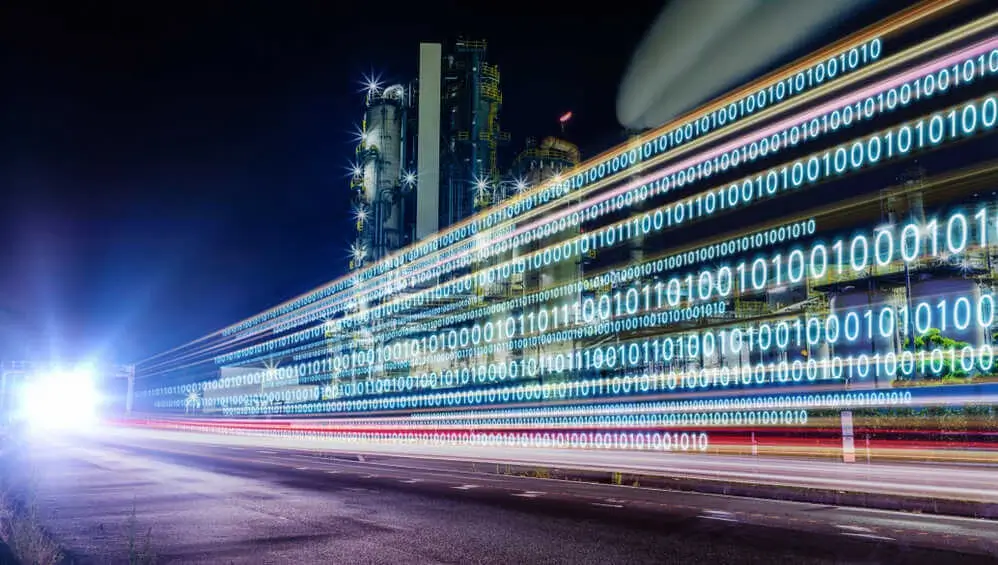 There's a revolution going on in the way things are getting done. We're facing a paradigm shift, as the combination of Artificial Intelligence (AI) and Robotic Process Automation (RPA) – in other words, Intelligent Automation (IA) – is disrupting the old ways of working.
Things are changing, and they're changing quickly. Before, the cost-efficient way for businesses to scale was to outsource repetitive tasks and production to offshore teams. IT operations would take advantage of the arbitrage, using cheap foreign labour to scale work and free up internal resources. But that way of working is quickly becoming outdated.
Today, digital forerunners are instead pivoting from relying on people – to relying on software. By leveraging the emerging digital resource that IA is, these companies not only scale quicker. They free up their staff to focus on value-adding activities, achieve considerable cost savings, and eliminate human error. IA represents a new type of all-digital workforce; a resource working tirelessly around the clock. So how can your business benefit from this?
Table of Contents
Intelligent Automation Explained

Establish Governance and Develop a Roadmap

Run Small-Scale Pilot Projects

Launch Your IA Initiative

Track Progress and Measure Results

Tweak, Iterate and Keep Improving

Conclusion
Intelligent Automation Explained
Before we dive into how this is achieved, let's define what Intelligent Automation is. It's basically the combination of Robotic Process Automation (RPA) and Artificial Intelligence (AI). Together, these technologies enable efficient business process automation. While manual processes inevitably put a ceiling on your company's growth potential, Intelligent Automation removes those limitations. Suddenly you have access to a "workforce" that is always on, never gets tired, and that makes no mistakes. This means you can scale in a whole new way.
According to analysts at McKinsey, approximately half of all the work done by people right now could be automated. And yet, many companies have not even started on this journey. But given the complexity of implementing a thorough strategy for Intelligent Automation, it's understandable that many businesses don't know how or where to start. The wide range of use cases for IA makes it challenging to decide on how to begin. But it's becoming increasingly clear that those who hesitate to take the leap will eventually get left behind.
To provide some guidance, we've listed five steps to improving enterprise agility and succeed with digital transformation.
#1 Establish Governance and Develop a Roadmap
Implementing Intelligent Automation technologies is not only a technical matter; it's also very much a matter of change management. Before getting started, it's crucial to have a clear strategy and plan in place and that all operational leaders throughout the organization are involved from the get-go. These are the leaders who can point out business challenges and opportunities for automation. They're also the ones who will be involved in the actual implementation, so having them onboard when creating the strategy is a must.
Things to keep in mind:
Opt for user-friendly low-code solutions that can be managed by all stakeholders.

Let the overall initiative be governed by IT to ensure security and compliance.

Make sure to align your IA strategy with your broader business objectives.
#2 Run Small-Scale Pilot Projects
Before you go ahead and implement a full, enterprise-wide transformation, start by testing your plans on a smaller scale. Once your overall roadmap is in place, small proofs-of-concept will help you identify problems you may have initially overlooked and avoid making mistakes on a large scale. If possible, drive your pilot projects within a test environment so that your regular operations can run unaffected. The rapid results you will see from early pilots can then help secure support from stakeholders and executive sponsors, when you move to the next phase.
Things to keep in mind:
Plan from the start what key performance indicators (KPIs) you will use to judge the success of your projects.

Aim to create an MVP, the most minimalistic version of the product that can still accomplish the task. This way, you can quickly test and make changes.

In larger enterprises, it often makes sense to appoint a specific project manager to oversee the transformation.
#3 Launch Your IA Initiative
Once everything is working properly, it's time to push the new initiative out and integrate it with your business systems. This is a process of defining the technical and operational requirements, planning the solution, coding, and deploying the software. This is also the time to begin any training initiatives to make the transition smooth and efficient.
Things to keep in mind:
Determine who will be responsible for internal training and make sure there is a robust plan in place.

Do not underestimate the need for clear and continuous communication. Significant changes often meet resistance; education is the best way to prevent that.
#4 Track Progress and Measure Results
Your implementation of IA doesn't end once the software is pushed out in the organization. Instead, this is when the real fun begins. Now you get to start tracking your progress and measuring the success of your implementation. Don't forget to communicate results to the broader organization.
Things to keep in mind:
To build and keep momentum, your IA implementation should ideally combine quick wins and larger longer-term improvements.

IA can quickly deliver tangible value in the form of fewer errors and less "busy work" for back-office employees. This will help build internal enthusiasm.
#5 Tweak, Iterate and Keep Improving
Just like your IA software will, your organization will learn from experience. Implementing IA is an iterative process, and it's not something you can launch and then leave to run on autopilot. As you go, you will keep making changes and improvements along the way, based on your metrics, feedback from users, and results in general. One way to sustain and develop value creation is by establishing a center of excellence (CoE), responsible for governing the transformation and deployment of IA solutions through training, vendor management, and creating a knowledge base of reusable solution patterns.
Things to keep in mind:
Keep tracking progress, and create a process for acting on your findings.

Ensure ownership and accountability are clearly defined within the organization, so everyone knows who is responsible for maintaining and iterating on your setup.
Conclusion
When properly implemented, IA holds massive business potential. In this article, we've had a look at five steps to accelerate your company's digital transformation and achieve greater agility, productivity, and cost-efficiency:
Establish governance and develop a roadmap

Run small-scale pilot projects and

Launch your IA project

Track progress and measure results

Tweak, iterate, and keep improving
While the advantages or IA are clear and numerous, many companies are still a bit hesitant to get started. This presents a unique window of opportunities for companies who are ready to embrace the new technologies, as they will immediately gain a competitive edge.
At Convedo, our services and expertise cover the whole journey: from strategy and consultation to implementation and support. If you want to learn more about how your business could benefit from Intelligent Automations, we'd love to have a chat.