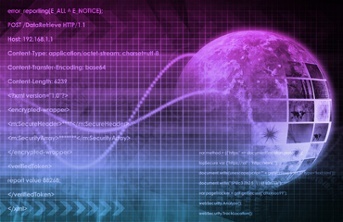 Digital computing, when it first entered the corporate world, was touted as a game changer for business. Transformation was a word often used in discussions on the subject. Computers were meant to free employees from the drudgery of manual data handling and allow more work to be done with a fraction of the cost and effort and while some gains have been made in that direction, those gains have never quite lived up to the hype. When it comes to technology in business, the dream has always outpaced the reality.

That is finally changing, and the promise of technology is finally being realized. We are at a point now where the infrastructure is in place and the technological expertise is available to allow for the full automation of a significant portion of the day-to-day running of business, and the advantages of doing so are clear.

Studies show that the more digitally adept a company is, the better able it is to compete in the marketplace, but taking those first steps along the path of digital business transformation can be intimidating. Business transformation is a big hill to climb, and it can be difficult to know where to start. For businesses that have already started making use of Business Process Management (BPM), however, getting started with digital transformation is a simpler prospect.

Business Process Management is, at its heart, all about optimizing the processes by which business is done, and converting processes to digital ones is possibly the purest expression of that goal. Moving to digital is the sort of business transformation that is a natural extension of BPM.
How does BPM work?
BPM is generally divided into four distinct stages: Planning, Building, Optimizing, and Managing. The planning stage involves identifying the business goals of specific processes, and modelling more effective ways of achieving those goals. The building phase is concerned with the implementation of the most promising model. Optimization involves a re-examination of the new process with an eye towards finding and ameliorating inefficiencies. The management of processes is, more or less, a regular revisiting of the optimization stage, in particular as the business grows and its needs and goals change.

How, though, does this apply to digital transformation?
BPM as part of Digital Transformation
There are some specific considerations to keep in mind when applying process management practices to digital transformation initiatives. When in the planning stage, particular care must be taken to identify processes that can truly benefit from automation. Once those processes have been identified, it is important to accurately assess the true cost of developing the new process, including necessary investment in infrastructure and human resources.

The human resources needs for digital transformation are most evident in the building phase. Building out new digital capabilities can often require additional training for existing IT staff, or recruitment of new staff with the necessary expertise. A careful cost/benefit analysis during the planning stage can help ensure that the right decisions are made in this regard.

The optimization part is actually made considerably easier by moving business processes to a digital paradigm. Digitization makes real-time auditing possible, which in turn makes it very easy to discover bottlenecks and inefficiencies, as well as unintended consequences resulting from the institution of new processes. New processes seldom work exactly as planned, especially when they are part of a larger digital business transformation framework. The sooner deviations from the plan can be identified the better.

It is in the management stage of digital transformation that we begin to see how the recursive nature of BPM can be especially advantageous. Business Process Management has, as its primary goal, the optimization of business processes. BPM is itself a business process. Digitized automation is often a very effective method of optimizing business processes. There are often opportunities to automate or partially automate the management stage of a new digital process, thereby dramatically increasing efficiency gains and reducing costs.
The digital advantage
The advantages of digital automation and corporate technological savvy are well understood, though transitioning into a position to make best use of these advantages can be a daunting prospect at best. By rolling digital transformation initiatives into an already existing process framework, companies can provide a workable context within which to understand and more easily manage the often rapid and sweeping changes that are part of doing business in the digital age.