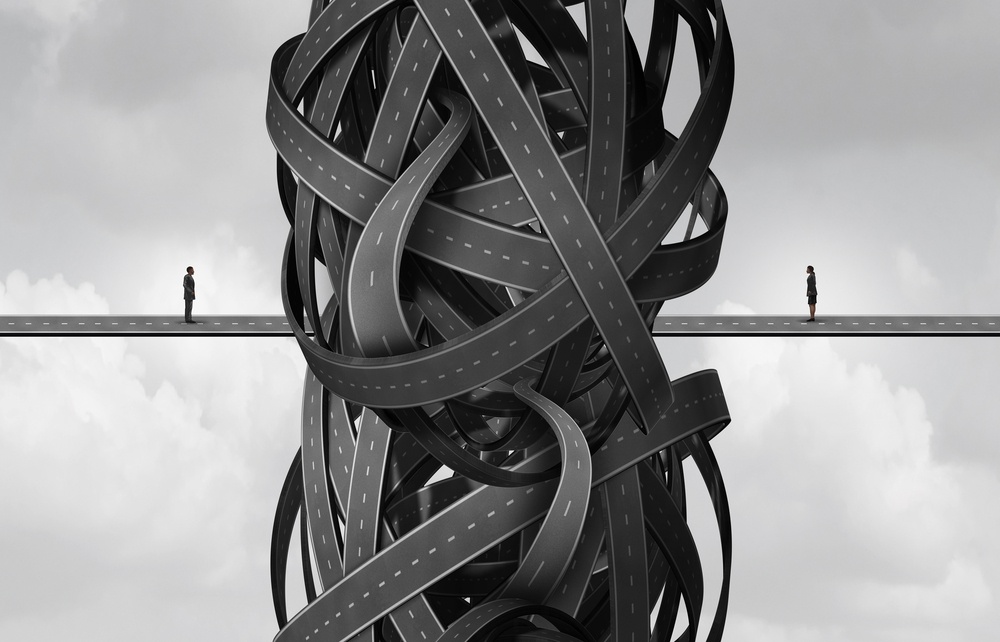 The last few years have seen an explosion in digital technologies, from cloud computing and the Internet of Things to artificial intelligence and low-code platforms. Businesses of all sizes and industries are finding ways to use these developments to transform their business, serve their customers better and gain an edge over their competitors.
Unfortunately, not every business is able to successfully reach the end of their digital transformation journey; in fact, most of them don't. According to Michael Gale, partner at the digital consulting company PulsePoint, 84 percent of companies fail at their digital transformation initiatives.
Meanwhile, research by database company Couchbase paints an even more drastic picture for the fate of digital transformations. 90 percent of "digital decision-makers" agreed that most of the time, supposedly transformative technology projects only result in slight improvements.
The reasons behind these failures are unique to each company, from lack of technical talent to poor communication, but it's not hard to find some common threads. Below, you'll find the three most common causes of digital transformation disappointments so that you can prevent the same thing from happening to your organization.
Not Getting Buy-In
The phrase "digital transformation" sounds appealing, but what exactly does it mean for your company? According to a 2016 survey of more than 1,000 business leaders and executives, only half of respondents felt that they truly understood the concept of digital transformation—despite 86 percent of them saying that it was a necessary step.
This lack of understanding is indicative of executives wavering between what sounds good and what ultimately feels right for the organization. There remains a continuing uncertainty and lack of commitment in the C-suite about digital transformation efforts. For example, the 2016 CMO Digital Benchmark Study found that only one-third of chief marketing officers and chief information officers believed that executives at their company were committed to digital transformation.
For the greatest chance at success, digital transformation initiatives need buy-in from all key stakeholders in the organization, including the C-suite. These people ultimately see things in terms of the return on investment for the company as a whole, so phrase everything with this in mind.
In particular, prioritize the business outcomes of digital transformation over the technical details. Executives won't care that the customer relationship management system you're using is out of date, but they will care that a new system will increase prospects' conversion rate by 20 percent.
Not Seeing the Big Picture
Just because it has the word "digital" in it doesn't mean that a digital transformation is all about upgrading only the technological aspects of your business. When properly implemented, digital transformations impact and alter every aspect of the organization. They're about setting business goals and then using technology to make them happen.
The ultimate object of every digital transformation should be to make business processes faster and more efficient, and companies more agile and productive. For these reasons, many now use the phrase "digital business transformation" to make it clear what's at stake.
For example, one of the most important considerations for your digital transformation strategy should be improving the customer experience. Providing excellent customer service is vital in order to stand out among your competitors and earn repeat business.
Luckily, companies have a variety of options these days when it comes to better understanding their customers: analytics platforms that detect how they find the website and how they behave while visiting; A/B testing tools that evaluate proposed changes to features and UI; and so on. In every instance, however, the end goal of making customers happier is clear—technology is merely the facilitator of these changes.
Not Transforming Enough
On the other hand, many more digital transformations fail because organizations aren't ambitious enough, or they aren't aware of the potential that the latest technology can unlock for their business. As technological developments happen more quickly than ever before, companies can no longer afford to waste time on slow, incremental business process improvement.
Digital transformation offers the possibility to radically change the way that your business operates. Instead of trying to fine-tune or optimize a given business process, for example, think about how you can leverage automation to remove human error from the equation and shrink the time required from hours or days to just minutes.
It's true that some businesses, particularly those without a lot of technical chops, may feel reluctant to take the digital leap. However, it's important to consider what your organization risks by not doing enough to keep up with the times. From Borders to Blockbuster, history is littered with defunct corporations that managed to lose their competitive edge while their rivals passed them by. Don't let the same fate befall your organization.
Final Thoughts
Despite the high rate of disappointment, digital transformation is far from being a buzzword or a fleeting trend. The good news is that digital transformations aren't a pass/fail activity. Even if your first attempt doesn't meet your expectations, you can continue to try again—this time with the above advice in mind.