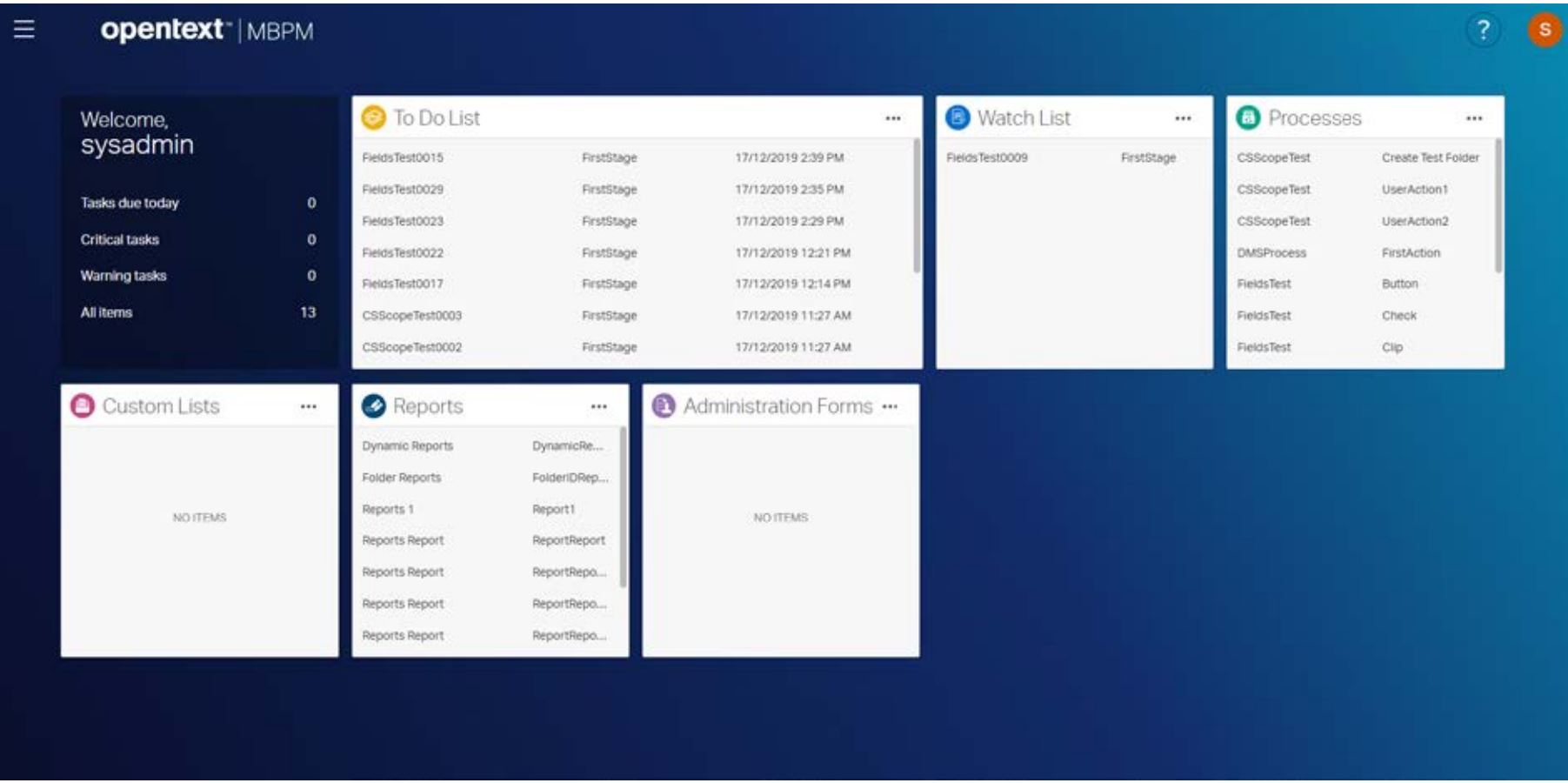 OpenText MBPM 9.6 comes with a significant amount of new features. Get in touch with our team of OpenText MBPM experts to arrange a demo of the new version OpenText MBPM v9.6 or to discuss upgrade options.
MBPM SMART UI
The MBPM Smart UI offers a modern, tiled dashboard for desktop and mobile that can be easily customized to show frequently-used information.
The Home page displays tiles, which provide access to your To Do List, Watch List, Administration Forms and so on. A tile provides a content snapshot, showing the items that require attention from the user. Clicking the tile's header bar displays expanded view that allows the user to filter and navigate through the contents.
The Smart UI adds a new REST API framework that enables further integration with other Open Text products, such as the eDOCS document management system.
Support for .NET 4.7.2 Framework
MBPM now supports .NET Framework 4.7.2.
Security Improvement Features
MD5 authentication is deprecated in favor of an advanced hashing algorithm for MBPM password storage.
Ability to configure the maximum upload file size
Ability to restrict the file types that can be uploaded.
Various other OpenText MBPM 9.6 Improvements
DateTimePicker now allows for 24-hour format
Ability to select minutes in the DateTime control
For EU compliance, details of the cookies used by the MBPM clients are available
Engine name added to the eLog table, which can be viewed in the Administration Tool.
Solution Reporting now part of MBPM by default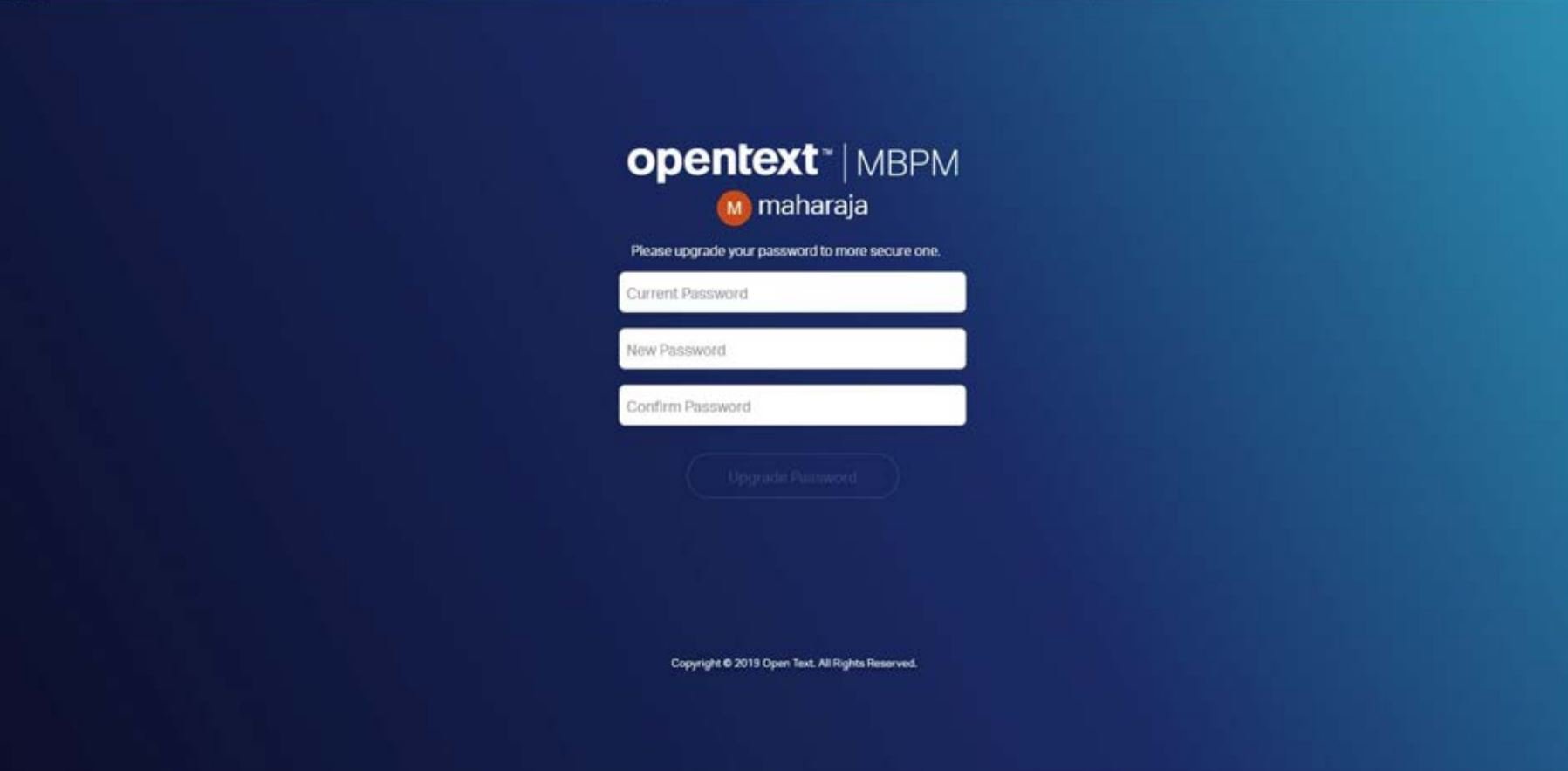 Get in touch with our team today to arrange a demo of the changed OpenText MBPM v9.6 or to discuss upgrade options.
OpenText MBPM allows you to integrate, automate and provide visibility into end-to-end business processes across departments, systems, and organizations. OpenText MBPM v9.6 allows you to leverage your existing systems and provide a more agile, intelligent business process layer that enables you to implement better processes without the constraints imposed by underlying systems and with deployments in months rather than the years it can take to change out legacy systems.