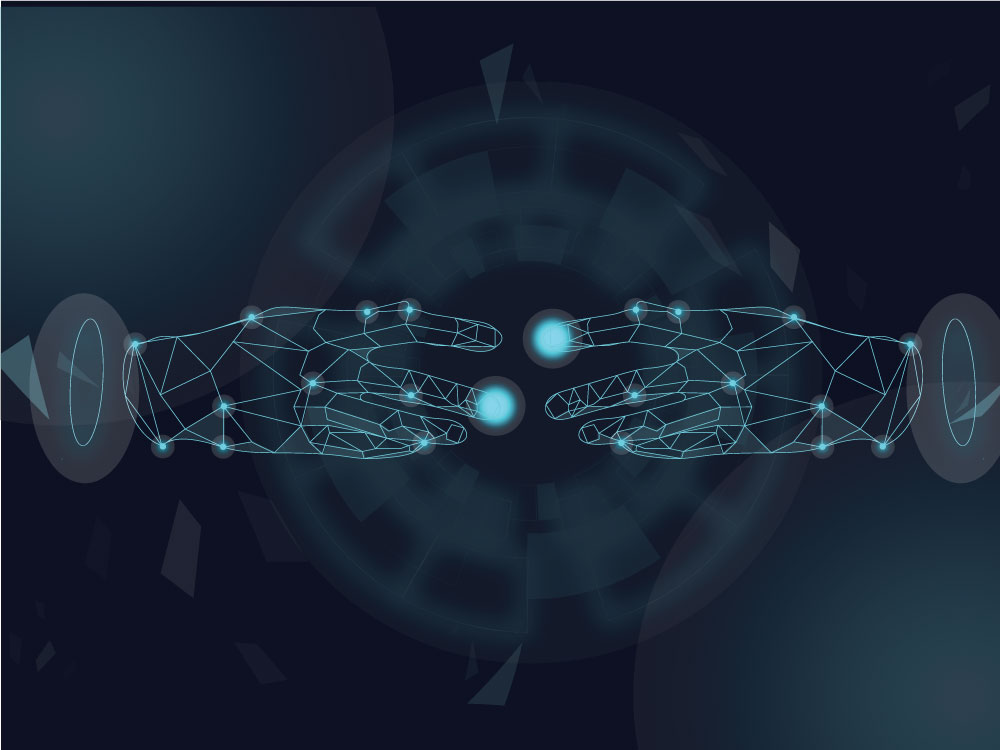 Robotic Process Automation is a technology that is swiftly gaining immense popularity in the generation of continual technical advancements. It has, in a very short time period, become one of the most intensively used technologies in the digital world, across several industries. Due to this very fact that various industries have adopted RPA, it has experienced unprecedented growth in a matter of a couple of years. Thus, the latest RPA trends that we are going to discuss in this article will transform operations in various field including businesses, enterprises, banking, and public sector as well.
Every new technology is generally viewed with skepticism and doubt, and Robotic Process Automation more so due to the long-standing association to the potential loss of jobs. However, this doesn't change the fact that RPA has managed to make huge inroads and is being adopted by big, small and medium enterprises evenly. In fact, thousands of enterprises are leveraging RPA for business transformation.
Let us look at some of the emerging trends in RPA
● Increase in RPA adoption
It is predicted that more enterprises will adopt RPA encouraged by the achievements of their contemporaries who managed to do the same. It is expected to be the most common entity in the IT sector, almost like microsoft being used on all laptops/machines.

● Diversifying human responsibilities
As opposed to previous trends and predictions, RPA will actually not reduce human-induced jobs but diversify human responsibilities. It will help humans focus on important thinking jobs rather than spending time on minuscule labor.
● Advancement of AI
RPA is the digital workforce of Artificial Intelligence. The cognitive era is the next era of Robotic Process Automation. It is helping enterprises to save time, money and productivity of employees. AI and RPA combined as Intelligent Automation (IA) are destined to change the way we work.
● Increase in adoption of attended robots
When we discuss RPA, it is important that we discuss attended robots. These are robots that function with humans. This creates an able team of humans and attended robots and creates new opportunities for efficiency.
Thinking of applying RPA To your business processes, here is a
To-Do List -
If you want to adopt RPA but are apprehensive as to what are the process and ways to do so, here's are key considerations you can't afford to ignore - .
● Keep your ambitions big and bold
Thinking big but starting small is the key. Implement RPA at micro-levels first and slowly progress on to making it an enterprise-wide initiative. Select a specific functional area to get used to it, then eventually, adopt RPA as a strategic initiative. Keep increasing the target of implementation of RPA. Most companies at the helm of RPA use, believe that they would be able to have more digital workforce than manual ones soon.
Keep in mind that implementing RPA is not only cost-efficient, it increases productivity as well. Of course, cost reduction is one of the major benefits, but it does not end there.
● Building a strong foundation
The main challenges in initiating the process include:
➔ Standardization
➔ IT buy-in and related support
➔ Integration along with the flexibility of the solution
➔ Stakeholder buy-in and related expectations
➔ Employee impact
Initially, in teams that are not well-equipped with the knowledge of RPA, you may experience find difficulties like an increase in cost and some periods of business disruption. However, you can easily navigate away from these issues by engaging with an experienced consultancy such as Convedo who are not only skilled in RPA but understand enterprise process automation.
● Employee Engagement
Since RPA is associated with job losses , there can be resistance to the adoption of the technology. The organizations that have successfully implemented RPA have one thing in common - the workforce there has been supportive of the change. You need engaged, dedicated people to make it work because it is the employees who are going to be at the helm of things, the robots are for assistance.
● The next step – Intelligent automation
And while RPA is no doubt an important step in your enterprise's digital journey, it should be a launch pad to progress towards transforming your business digitally. As organizations begin adoption of RPA, they gradually become more and more ambitious with cognitive technologies. Most of the organizations implementing and scaling RPA are also implementing intelligent automation, leaving only a few companies that resist the change. RPA can ignite both the interest in and the agility necessary for other advanced digital technologies, enabling organizations to move further on the digital automation journey.
● The emergence of hybrid models
A hybrid model combines an element of local operation-specific duties and a more centralized function that provides wider coordination and more specialized activities. This helps in retaining local ownership along with flexibility but simultaneously allows economies of scale and enterprise-wide coordination in specific areas that make sense in the context. In most instances of companies adopting it, they are more inclined to provide it centrally for tasks such as RPA-vendor-relationship management, disaster recovery, and third-line support.
Conclusion
We have noticed that while implementing RPA takes a lot of effort and investment, the return can be very lucrative if you get your priorities and goals right. It is always recommended that you consider the scalability, agility, and functionality of your organization from the outset and follow a model that will guarantee that you deliver at the desired scale and are able to streamline your digital workforce in a fast, fluid and efficient way.
The prize that you get after this is not just a cheaper, faster and better-quality workforce for algorithm based administrative tasks. The process ensures that you have use the opportunity to establish a new mindset and an impactful momentum that enables you to tread further ahead and at a faster pace on your overall digital journey.