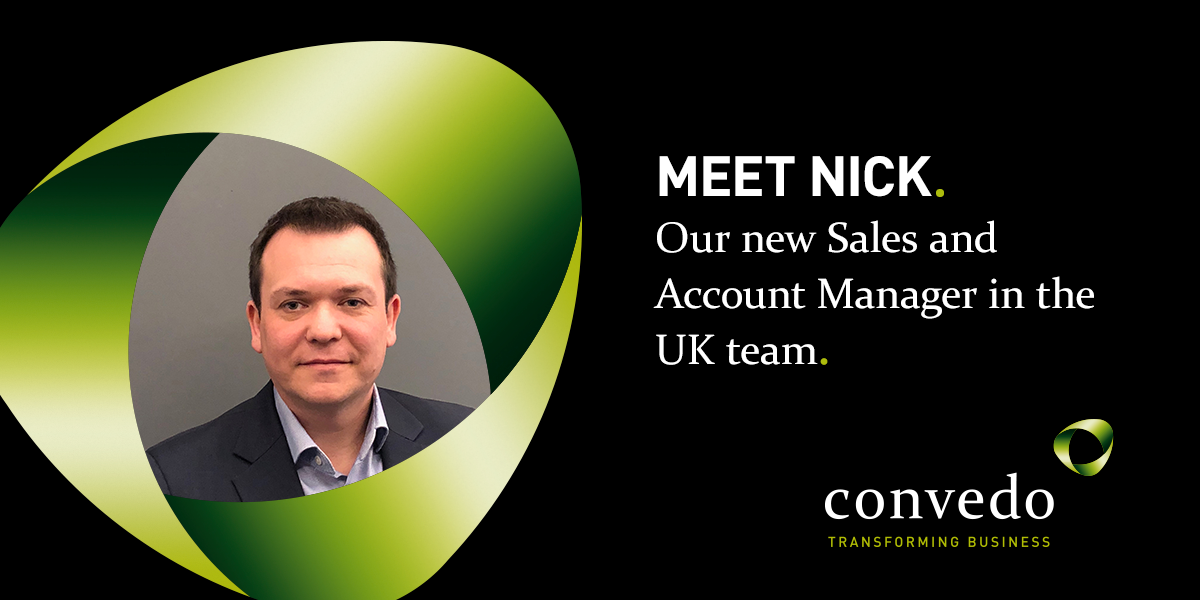 We're excited to have Nicholas Foggin (Nick) join the convedo family as a Sales and Account Manager. Nick brings a wealth of industry knowledge and experience into the role and will work predominantly with in the UK.
We asked Nick to tell us a little bit more about himself.
WHERE ARE YOU FROM?
Spent my youth growing up in an idyllic little town called Formby, near Liverpool now spend my days in South West London.
WHAT IS YOUR PREVIOUS EXPERIENCE?
I have spent the last 15+ years working in and around software solution sales and account management, previously had the fortune to help launch one of the most successful start-up online collaboration platforms and work with and sell to some of the largest organisations across the globe in complex enterprise sales solutions.
WHAT DO YOU BRING TO THE ROLE?
A northern attitude of "role up your sleeves" and get on with the job at hand. If a job is worth doing, then do it properly. Self-motivated with a proven track record international sales, negotiation and consulting.
IF YOU'RE NOT WORKING, WHERE WOULD WE NORMALLY FIND YOU?
One of three places, either practising my Krav Maga (when allowed to), in the kitchen cooking and trying to convince myself I am a master chief (I'm not!) or in my study trying to persuade my better half that we "definitely need" the latest bit of technology for the home. #techgeek
If you would like to get in touch with Nick, connect with him on Twitter or email nicholas.foggin@convedo.com
Do you like to join the convedo team? Check out our latest career opportunities.