Convedo's Intelligent Capture Cloud, chosen finalist for DM Awards

convedo adds another feather to its hat! convedo's flagship product has been selected as a finalist for DM Awards in five categories. DM Awards is an independent industry body that recognizes and awards outstanding effort in the document capture and process automation space. Convedo's Intelligent Capture Cloud solution has been selected for its cloud capabilities enabling complete Intelligent Automation - from capture, workflow and robotic process automation.
Convedo intelligent Cloud Capture selected as finalist for DM awards in the following categories
AI / Robotic Process Automation Product of the Year

Workflow / BPM Product of the Year
Data Capture / Recognition Product of the Year
Workflow/BPM Product of the Year
Product of the Year / Mobile Capture Product of the Year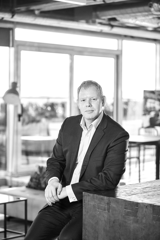 We are proud to be nominated for DM Awards this year for our Intelligent Capture Cloud product. It is a unique product that provides true SaaS capabilities for information capture and enables intelligent automation. It's been built on our experience and understanding of business process automation and newer technologies like RPA and AI that complete the automation picture. We truly believe in the capabilities of the product to deliver cloud automation for our customers.
CEO, Convedo
About Convedo
We are the specialists with the experience and innovation to turn digital transformation strategies into reality through Intelligent Automation. We do this for many of the world's leading organisations using best-of-breed platforms from Appian, Blue Prism and OpenText.
About DM Awards
Document Manager (DM) awards and magazine are a known name in the document management and process automation space. This is the 13th year of the awards - it showcases and awards true technology pioneers for their products and services. DM Magazine is dedicated to addressing the key issues behind successfully implementing document management, content management, workflows and e-business solutions. It is aimed at decision makers throughout the industry, including those of a non-technical background, who need incisive expert information.