convedo gets awarded at prestigious DM Awards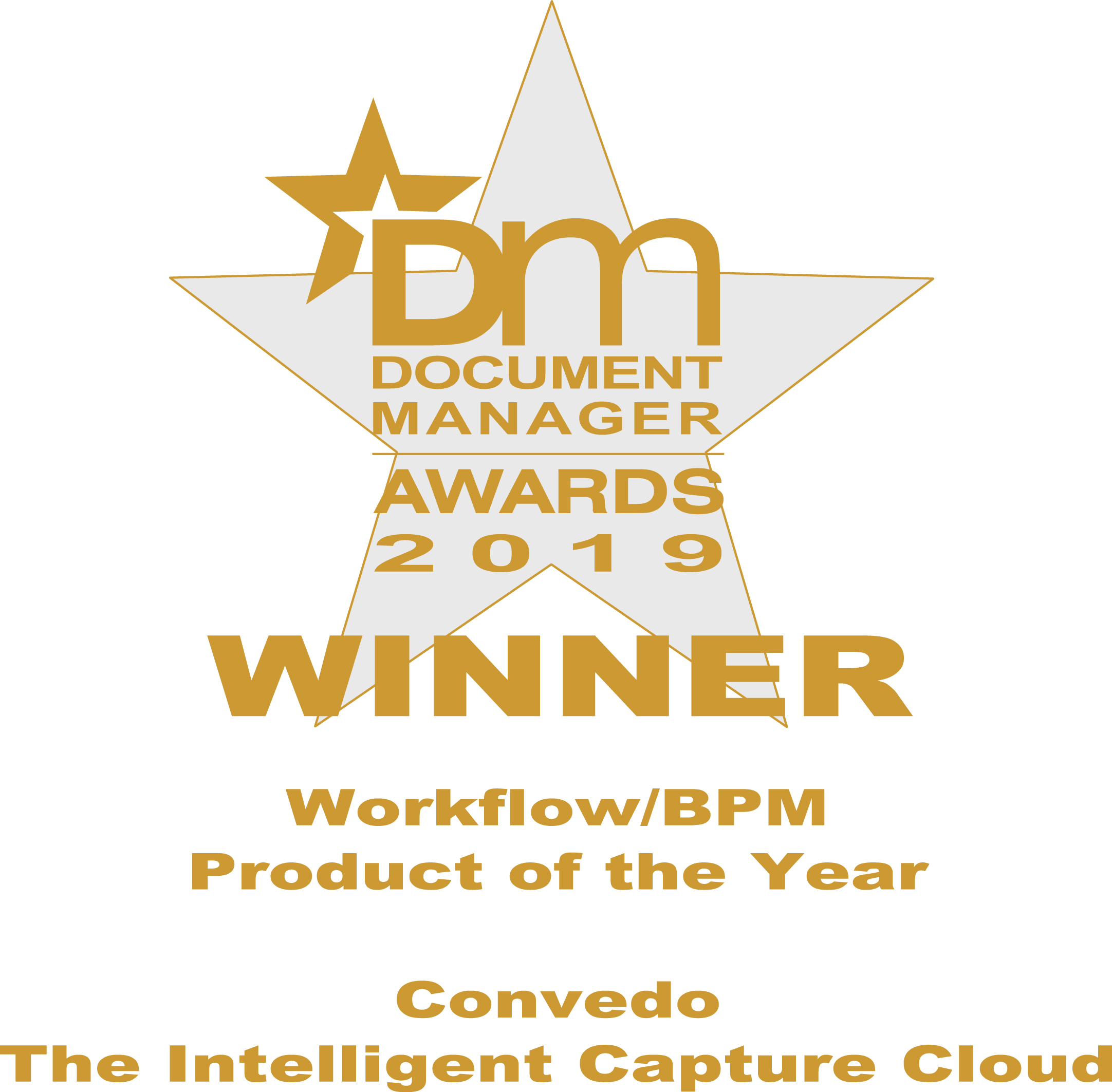 Document Manager Awards, 28th November 2019
convedo wins the Workflow/BPM Product of the year
The annual Document Manager (DM) awards recognise a range of companies that provide various solutions across all areas of document management.
convedo picked up the Workflow/BPM awards thanks to their unique Intelligent Capture Cloud solution that is the only Intelligent Capture (iOCR) platform on the market that provides true enterprise grade "SaaS" capabilities.
>>> Try our Intelligent Capture Cloud
The powerful solution allows organisations that have the heavy burden of relying on paper, struggling to go digital to make that transition.
By combining the OCR technology with BPM tools and robotic process management, the solution can transform organisations operations to be more efficient and make substantial cost savings.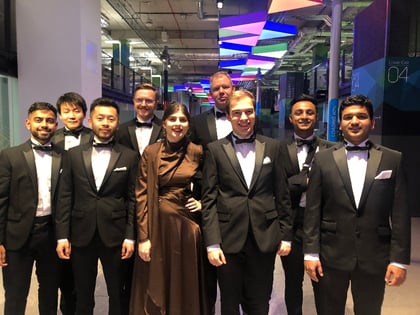 Sascha Cutura, CEO at Convedo, said: "We're extremely proud to pick up this accolade at the highly renowned DM awards. Our Intelligent Capture Cloud solution aims to help organisations in taking the difficult digital transformation step while saving money and empowering employees. Being recognised at such a prestigious event is a great honour and we would like to thank the organisers for a great event."
About convedo
Convedo is an international company well-known for being the Intelligent Automation experts. Working with companies such as 'DHL' and 'KPMG', the London based company provide a number of automation solutions across various sectors. Placing heavy focus on digital transformation, Convedo are constantly on the look out to help businesses enhance customer experience, improve efficiently, all while eliminating potential risks.