convedo wins Appian Partner Award for 2nd year running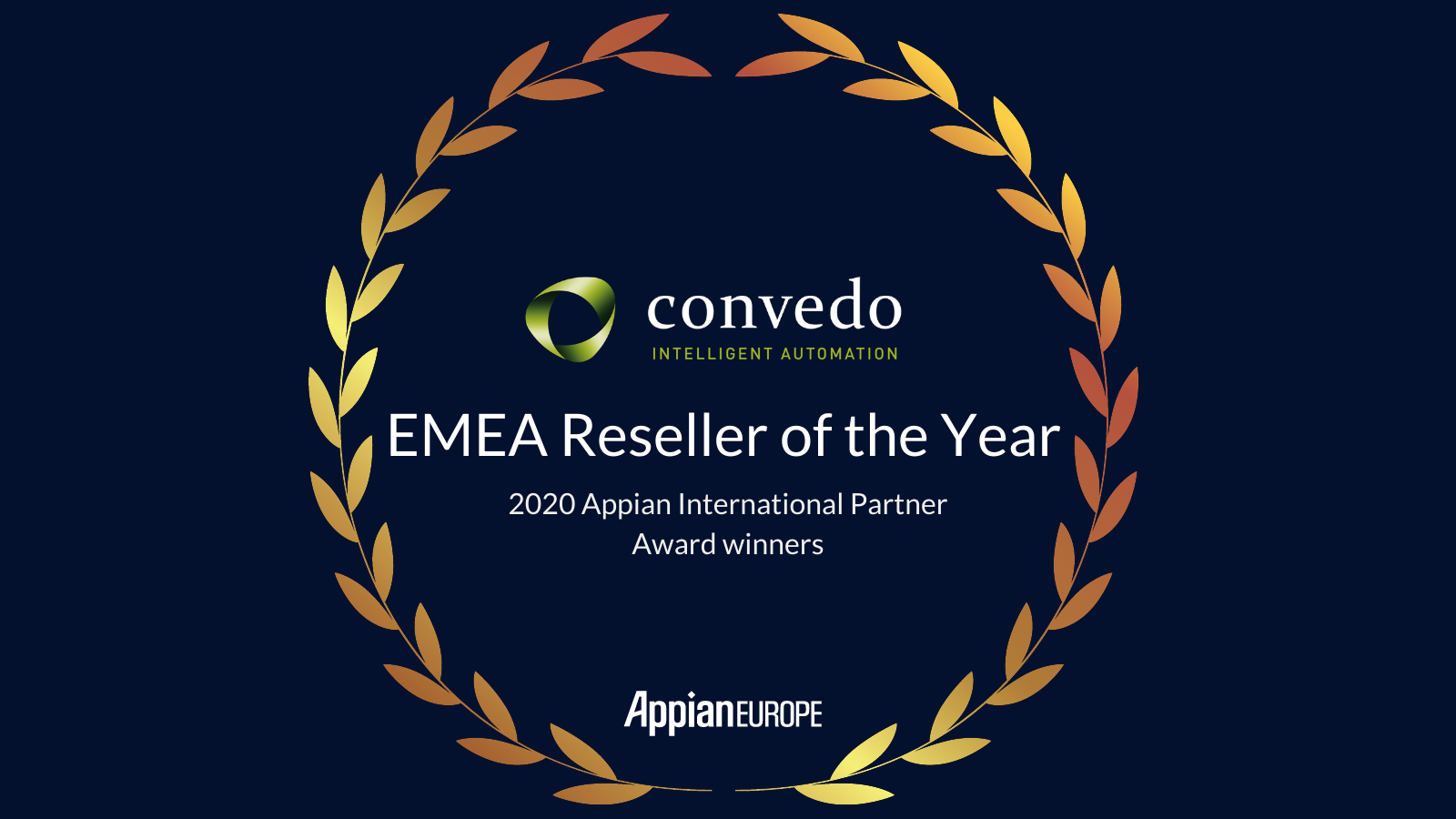 After being presented with the 'Value' award at the Appian Partner event on 3rd December 2019 we are delighted to announce that we did it again and we were awarded "EMEA Reseller of the Year" at AppianEUROPE20 virtual conference, making it the the second award in a row for #TeamConvedo.
Appian announced its International Partner Award Winners at the AppianEUROPE20 virtual conference. This annual award celebrates Appian's leading partners in Europe, Middle East and Africa (EMEA) for their ability to innovate and deliver transformational value with Appian's Low-code Automation Platform.
convedo is the EMEA Reseller of the Year!
convedo is extremely proud to be awarded "EMEA Reseller of the Year" for delivering world-class solutions and services across industries for various leading organisations in the EMEA region. By leveraging Appian's Low-code Automation Platform and solutions, including CampusPass and Workforce Safety, Convedo has successfully closed new businesses and entered new markets.
"These awards recognise our leading EMEA partners for enabling transformation, growth, and innovation for our joint customers. Appian has a strong and dedicated global partner ecosystem, and we are pleased to share the recognition of this year's most outstanding participants across the region," said Erik de Haas, VP Alliances for EMEA and APAC at Appian.
Despite the global uncertainty and a challenging year, convedo is proud for all the opportunities where we have been able to help organisations across the world deliver process automation solutions using Appian's Low-code Automation platform.