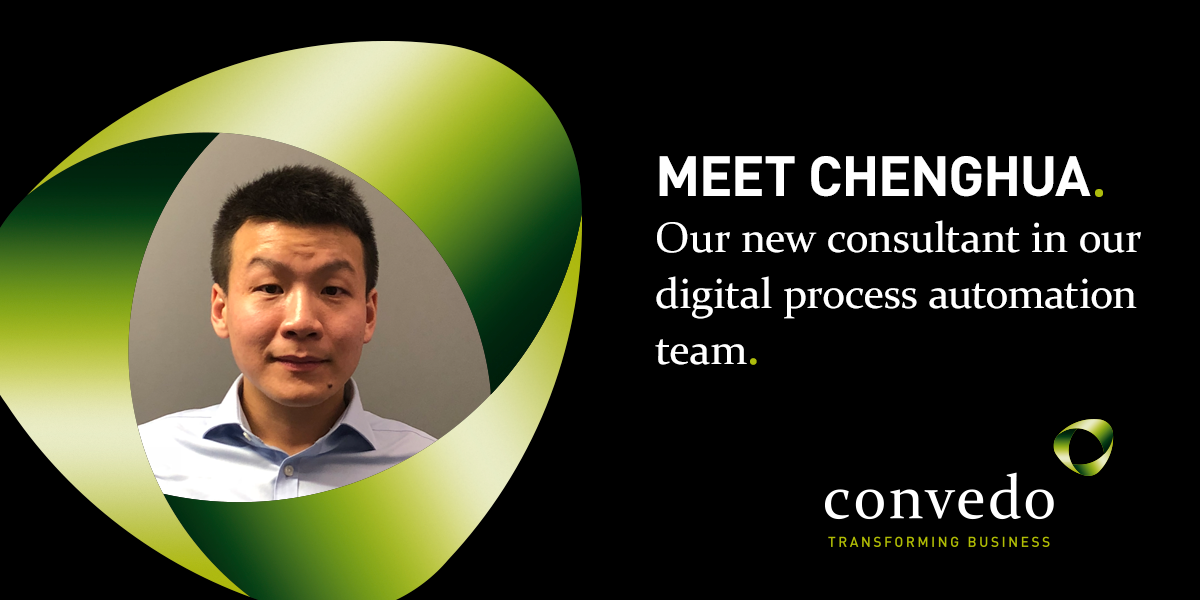 We're excited to have Dr. Chenghua Zhang join the convedo family as a Junior Consultant within the Digital Process Automation team.
We asked Chenghua to tell us a little bit more about himself.
WHERE ARE YOU FROM?
Grew up in North China, and now living in Greenwich, London.
WHAT IS YOUR PREVIOUS EXPERIENCE?
I hold BSc and MSc in telecommunications and graduated with a PhD degree in electrical engineering in 2018. I spent two years working as a research assistant at Cardiff University and studying ICT infrastructures for smart metering systems and peer-to-peer energy trading in distribution networks.
WHAT DO YOU BRING TO THE ROLE?
Studied in multiple fields during my previous education, I have realised the importance of being able to communicate effectively with people from different backgrounds. A career in consulting provides me the perfect platform for getting the most out of my skills. I also have a strong passion to make every task a success.
IF YOU'RE NOT WORKING, WHERE WOULD WE NORMALLY FIND YOU?
Jogging in the streets or parks all around London, training in the gym, or having coffee and salads while reading or programming in Waitrose.