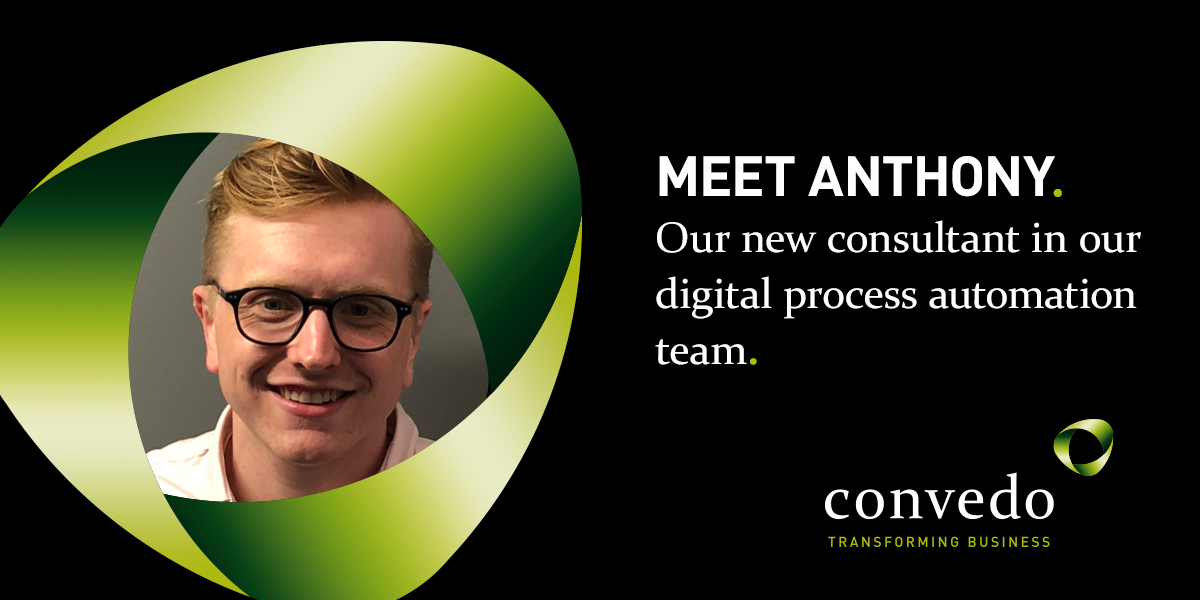 We're excited to have Anthony Wright join the convedo family as a Junior Consultant within the Digital Process Automation team.
We asked Anthony to tell us a little bit more about himself.
Where are you from?
I have lived my whole life in a small commuter town in South East Essex, called Wickford. Soon to move to East London.
What is your previous experience
I completed my undergraduate degree in Electronics and Communications Engineering at the University of Kent in 2016. Since then I have worked for one of the worlds largest technology companies, diagnosing technical issues with customer smart devices.
What do you bring to the role
A highly motivated attitude to deliver the best results, empathy and dedication to the client and passion to enrich lives through technology.
If you are not working, where would be normally find you
You would normally find me at the gym after work, listening to my ever-expanding vinyl record collection or travelling when ever I get the time to visit a new and exciting country!