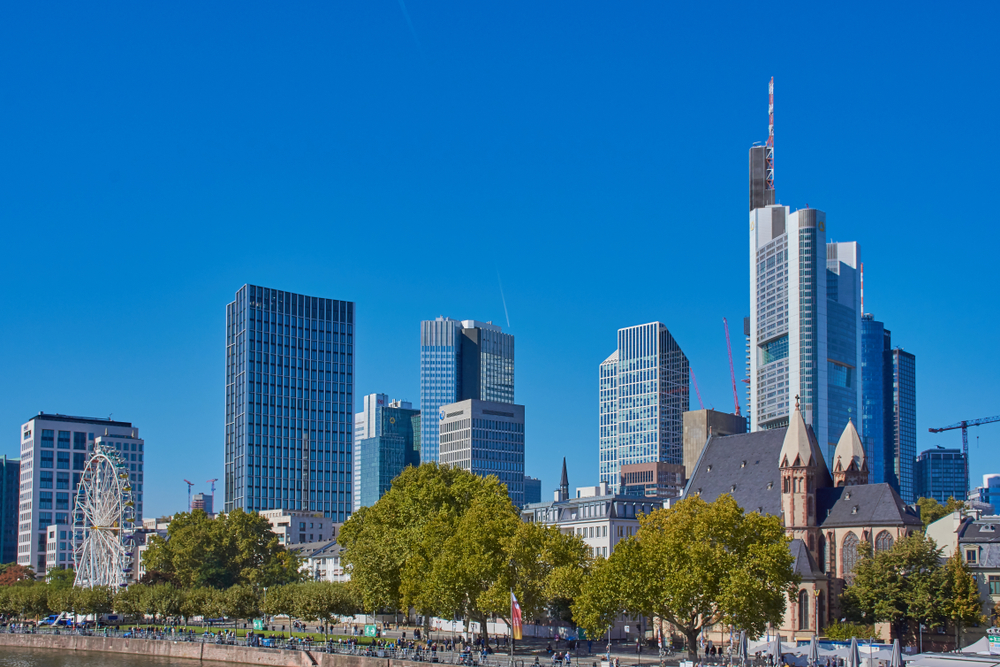 Additional EMEA Office Space and Staff Supports BPM & RPA Implementation
December 27, 2018, London – convedo, a Digital Process Automation consultancy firm, today announced it has opened a new office in Frankfurt to accommodate the company's growing client base in the region.
Frankfurt is a major financial hub that's home to the European Central Bank, the German Central Bank (Deutsche Bundesbank) and headquarters of several large international banks and financial institutions. As one of convedo's strategic pillars is the financial services sector making the city an ideal location for its German operations.
convedo's latest office will provide customers with valuable consulting in the implementation of strategic projects and supports convedo's sales efforts throughout the German-speaking region. The office space will also host training, events and workshops and serve as a meeting point for the growing number of convedo consultants across EMEA.
convedo CEO Sascha Cutura said, "Germany and the DACH region is a key growth geography for convedo and we are very excited about new office space that supports our expansion and objective in spearheading Digital Process Automation and Digital Transformation in Europe.''
The convedo's new office is located at the SKYPER Villa in Frankfurt and can be contacted at:
convedo Deutschland GmbH
Tanusanlage 1
60329 Frankfurt am Main, Germany
Tel: +49 6996 758 491
Email: info@convedo.com
About convedo
Founded in 2009, convedo is an IT consultancy firm with headquarters in Canary Wharf, London. convedo designs, develops, delivers, and supports business and technology solutions using best-of-breed platforms for Digital Process Automation and Digital Transformation. The company has helped countless organisations across industries such as financial services, insurance and the public sector achieve the digital transformation results that they desire.
convedo is a leading Appian, BluePrism and OpenText approved and trusted service partner operating throughout Europe, the Middle East and Africa. To learn more about convedo, visit www.convedo.com.
Press Contact:
Haseeba Saban | CHATTERiNK | pr@chatterink.com