Convedo Announces Gold Sponsorship of Appian Europe 2020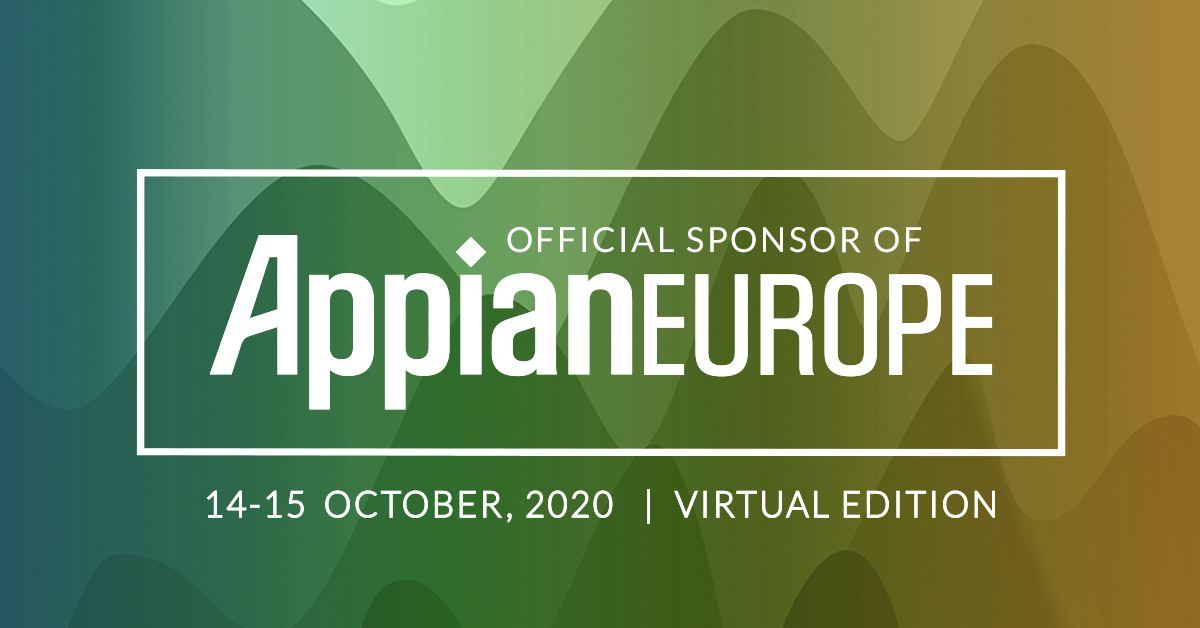 convedo is proud to be a gold sponsor of Appian Europe 2020, taking place virtually this year 14-15 October.
convedo, the Intelligent Automation experts, are pleased to announce Gold sponsorship of the Appian Europe 2020 virtual Conference.
The must-attend event is an opportunity for everyone to hear industry insights, learn best-practices and hone in on technical skills to become a high-impact agent of transformation for their respective businesses and find out the latest on accelerating business transformation with low-code solutions, including Appian's Workforce Safety and CampusPass solutions for responding to COVID-19.
"As a leading Appian partner we are excited to showcase our solutions that power software-driven digital transformation. We partner with Appian to help enterprises design, develop and deploy powerful process automation.", said Sascha Cutura, Chief Executive Officer of convedo.
If you want to connect with Appian customers and partners, and like-minded people from across Europe, share your expertise, learn from your peers, make new connections, and discover how to fast-track your digital transformation initiatives, we suggest you register for this must see event, at https://www.appianeurope.com/.
About convedo
Founded in 2009, convedo is an IT consultancy firm with headquarters in Canary Wharf, London. convedo designs, develops, delivers, and supports business and technology solutions using best-of-breed platforms for Digital Process Automation and Digital Transformation. The company has helped countless organisations across industries such as financial services, insurance and the public sector achieve the digital transformation results that they desire.
Convedo is an award-winning and leading Appian partner operating, from their offices in London, Frankfurt and Sydney, throughout Europe, the DACH region and Australia.
To find out more about convedo, visit www.convedo.com.