Convedo And DRUID Partner To Deploy Conversational A.I.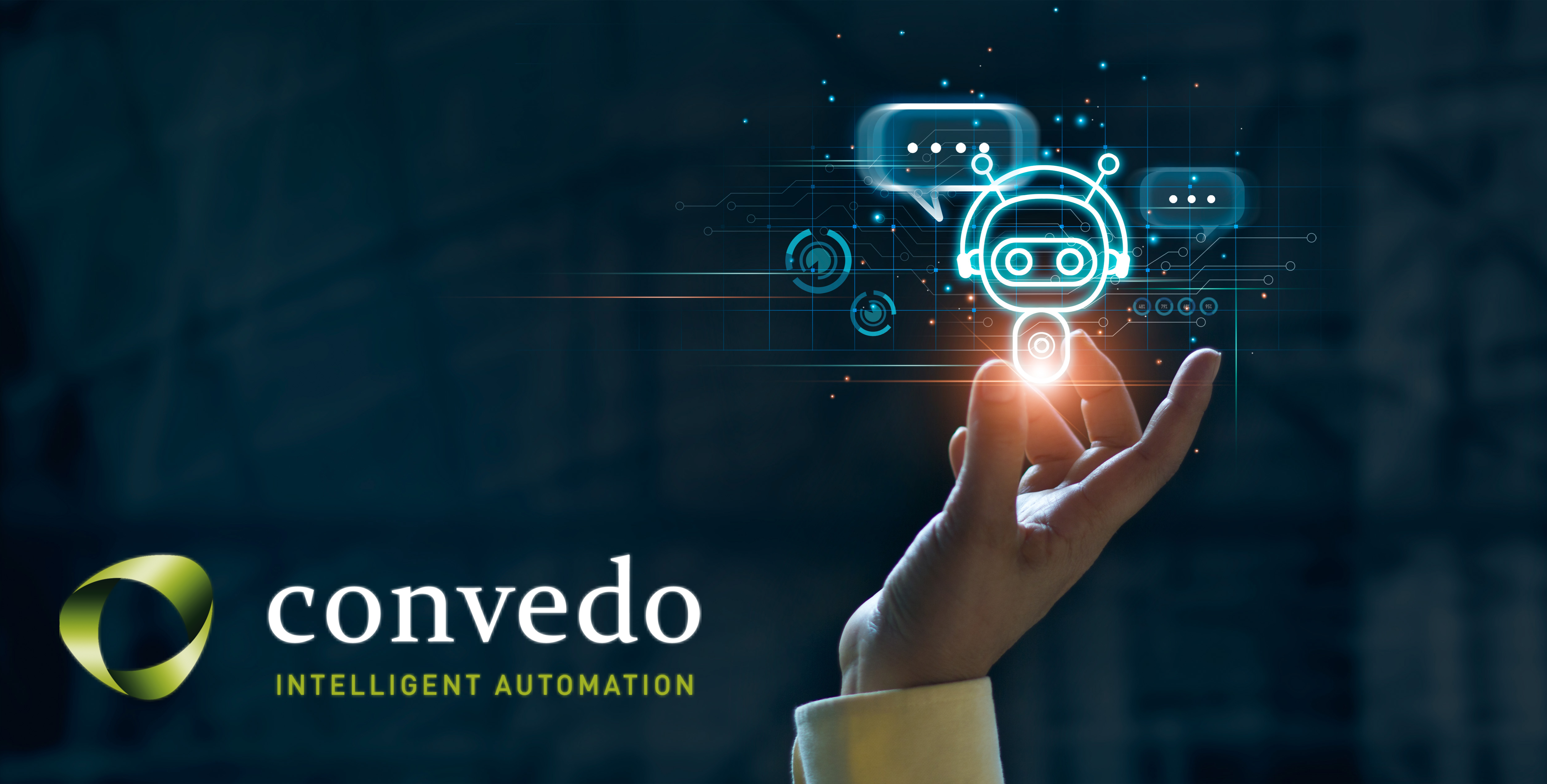 convedo is proud to partner with DRUID to deploy automation solutions in the UK and the DACH region.
Working with many of the world's leading organizations, convedo is now thrilled to announce recent partnership with DRUID, specialists in conversational AI technologies for Enterprise organizations. The collaboration aims to deliver an outstanding business value by implementing all the innovative features integrated into the DRUID Chatbot Authoring Platform.
DRUID is an AI-driven, no-code chatbot authoring platform that has a robust integration capability into back-end systems. It is a great opportunity to partner with DRUID and to unlock the potential of conversational Artificial Intelligence. The powerful natural language processing technology included in the platform supports over 45 languages and offers more than 500 pre-built conversational AI templates covering business scenarios across multiple industries and roles.
convedo helps the world's leading organizations succeed with Intelligent Process Automation using best-of-breed platforms and is now excited to introduce conversational artificial intelligence (AI) technology to more companies from various industries. DRUID provides a platform for designing, developing, and integrating a chatbot tailored to specific business needs and objectives.
convedo and DRUID are now focused on introducing and implementing conversational automation as a strategic solution to help enterprises operate in a more efficient and resilient way and to open new horizons full of opportunities to deliver more value to the customer, and to strengthen the trust between an enterprise and a client.
"DRUID and convedo share a common goal in providing the most useful AI solutions that enable enterprise customers to increase their productivity and achieve their envisioned business potential. Through this partnership, both businesses will contribute to the expansion of the conversational RPA services and solutions to convedo's clients across UK, DACH region and Australia." stated Irina Dochiţu, Channel Manager, DRUID.
"Intelligent Automation is at the heart of all we do. The convedo team has the experience and know-how to ensure our clients' automation initiatives are quickly and effectively implemented and achieve rapid time to value. With our proven, best-practices approach we support the full process life-cycle and help our clients achieve business-critical objectives like reducing costs, improving productivity, increasing compliance, enhancing agility, and reducing risk. We are looking forward to delivering the powerful potential of the conversational Artificial Intelligence to our customer base." - Sascha Cutura, CEO, convedo Group
About convedo
Founded in 2009, convedo is an IT consultancy firm with headquarters in Canary Wharf, London. convedo designs, develops, delivers, and supports business and technology solutions using best-of-breed platforms for Digital Process Automation and Digital Transformation. The company has helped countless organizations across industries such as financial services, insurance, and the public sector achieve the digital transformation results that they desire.
Convedo is an award-winning intelligent automation consultancy operating, from their offices in London, Frankfurt, and Sydney, throughout Europe, the DACH region, and Australia.
To find out more about convedo, visit www.convedo.com.
About DRUID
DRUID is a global leader in Conversational AI Automation. DRUID's no-code platform enables enterprises to automate customer and employee communications using AI-driven virtual assistants. 500 predefined conversational skills and award-winning native connector with UiPath bots offer 3x-5x faster deployments. DRUID is available in any deployment scenario and supports conversations in any language and on any digital channel.
To find more about DRUID, visit www.druidai.com.