6 Key Skills to Look for When You Hire Automation Experts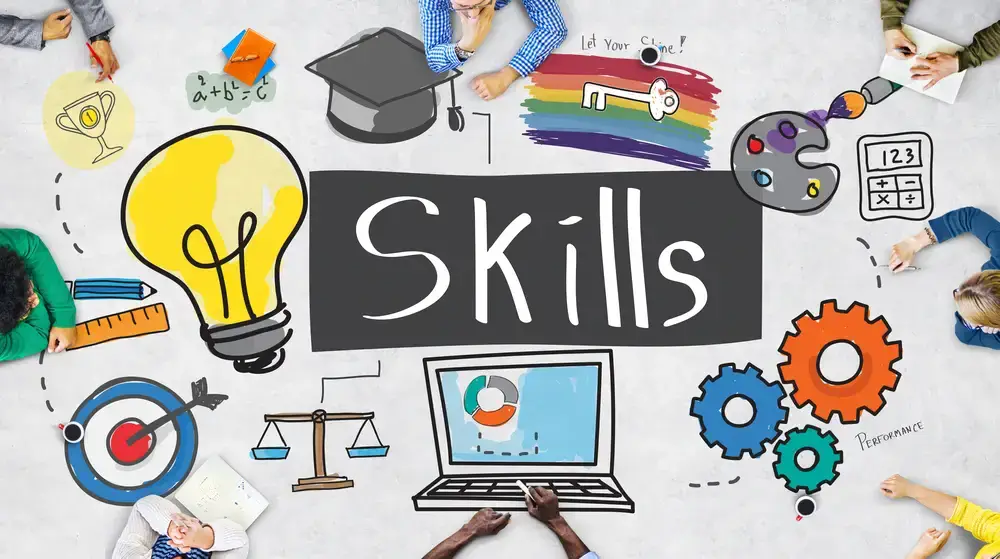 Automation developers are technology professionals who leverage automation to make organisational processes more efficient, cost-effective, and accurate. But in today's rapidly evolving, highly competitive business landscape, what skills are important for an automation developer when companies embark on their digital transformation journeys?
In this article, we'll go over six key skills you should strongly consider when you hire automation developers.
1. Artificial Intelligence and Machine Learning
AI and machine learning are essential components of automation—in particular, robotic process automation (RPA), the use of robotic software agents that automatically handle many lower-level business processes. RPA agents mimic the actions of a human employee, but can accomplish them within a much shorter time frame (not to mention remove the chance of human error).
Of course, in order for RPA agents to succeed, it's not enough for them simply to follow a set of pre-defined business rules; they also need to be reactive and intelligent, capable of responding to new and unforeseen situations. That's where AI and machine learning come in: helping RPA agents learn from experience and apply the knowledge they gain.
2. Low-Code Enterprise Applications
Low-code enterprise applications have enabled what IT research and advisory firm Gartner calls the "citizen developer": non-technical employees who use low-code platforms to create business applications, filling a gap in their enterprise IT. These low-code platforms bring software development to the masses through features such as drag-and-drop functionality and a graphical user interface.
Many digital transformation initiatives have used low-code applications to great success: They don't require knowledge of a specific programming language, and they enable faster, nimbler software development. In particular, automation developers can use low-code applications (and train non-technical employees to use them) in order to automate your enterprise's business processes.
3. Process Mining
According to a Harvard Business Review report, 86% of business managers believe that their organisation is being hindered by overly complex processes and decision-making. Process mining is the use of IT data such as event logs, databases, and audit trails to analyse and optimise your business processes.
Large enterprises may have processes that generate gigabytes or terabytes of data every day, making them impossible to analyse with the human eye. Skilled automation developers can use process mining to glean more insights about your business processes and then identify which parts can be improved. These improvements might range from fixing errors and deleting unnecessary steps to increasing the use of automation.
4. Full-Stack Automation
"Full-stack automation" refers to the use of a unified automation platform that combines several different technologies and functions in a single solution. For example, the low-code automation company Appian has released its full-stack automation product Appian RPA, which combines artificial intelligence, RPA, and low-code applications, as well as workflow, decision rules, and case management.
The purpose of full-stack automation platforms is to bring together all of the enterprise's automation resources—people, software, and RPA agents and other bots—across business processes. By using full-stack automation platforms, organisations can leverage the right technology for the given use case at any moment, further improving their productivity and efficiency.
5. Chatbots
Chatbots are a special case of the use of AI, machine learning, and RPA for digital transformation: a software agent that communicates with humans via a simulated text conversation, often to provide assistance or customer service. The use of chatbots can automate and streamline many activities that would formerly require interacting with a human agent (e.g., processing a return or finding the correct resource on a website).
According to IBM, chatbots can answer up to 80% of routine questions and cut customer service costs by 30%. It's no surprise then, that the global chatbot market is growing in a big way: Research and Markets predicts it will more than triple in value, from £1.9 billion in 2019 to £6.8 billion in 2024.
6. Soft Skills
Last but not least, soft skills are not to be neglected when you hire an automation developer, since they'll be interfacing with the rest of the organisation. Some skills to look for include:
Agile project management.

Business analyst skills (communication, analytical thinking, time management, being detail-oriented, etc.).

Passion for solving complex business and societal problems with technology.
Conclusion
With so many automation developer skills to look for, finding and hiring the right one is no easy task—especially given the current IT skills shortage. What's more, onboarding and training a new staff member can be a lengthy, expensive process, and you'll need to pay the costs of a full-time employee, such as salary, bonuses, and insurance.
Given these issues, many businesses are turning to solutions like convedo's Digital Experts program to find automation specialists that fit their organisational needs. The convedo Digital Experts program connects enterprises like yours with the top-tier technical talent you need to remain competitive in a rapidly changing business landscape. We source out and hire IT graduates, train them to use the latest technologies (like automation, RPA, and AI), and then embed them seamlessly into our clients' workflow.
From Microsoft and Appian to OutSystems and Blue Prism, convedo's Digital Experts program gives enterprises the intelligent automation tools and technologies they need to excel. That's why we're trusted by some of the world's leading brands, including KPMG, Deutsche Bank, and Swiss Air.
It's time to find out if convedo's Digital Experts program is right for your business. Check out the Digital Experts website to learn more and get in touch with our team about your needs and objectives.